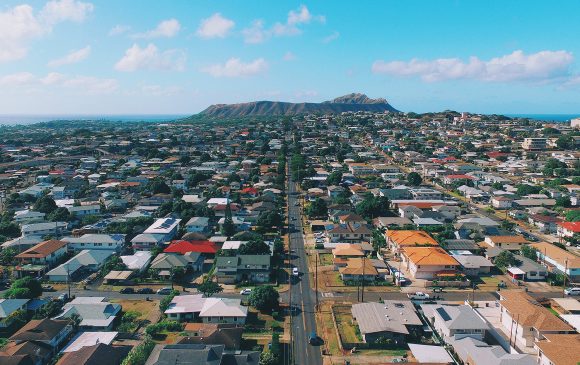 John Kealoha Garcia is a Native Hawaiian entrepreneur and award-winning creative director based in Honolulu, Hawai'i.
Known for curating some of Honolulu's most vibrant creative hubs and community spaces, John Kealoha's forward-thinking approach and ability to execute and evolve ideas has lead to his success over a twenty-year media and technology career in Hawai'i and New York.
Voted one of Hawaii's top new media influencers, with design accolades from the Society of Professional Journalism (SPJ) and the American Advertising Federation (AAF) — John Kealoha's mindful approach to user-experience and attention to cross-cultural values bring new perspective to his creative work and enterprise projects.
As Minister of Commerce and 2nd Deputy Head of State for The Independent & Sovereign Nation State of Hawai'i, John Kealoha's work encompasses economic development, International relations, business development and digital logistics for a team of International Delegates and Government officials across 9 countries.
John Kealoha's latest venture, Exchange Ave — is an Ahupua'a inspired digital economy with a mission to pioneer an Indigenous-led economic framework centered around shared abundance and peer-to-peer social exchange. Since launching in June 2020, the EA economy has grown to over 1500 registered members, with private exchanges launching across Hawai'i and New Mexico, providing turnkey digital communications, outreach, and data collection for tribal communities.
In 2019, John Kealoha was instrumental in launching Hawai'i's first community managed broadband network at Pu'uhonua O Waimanalo, and is currently the statewide technical lead for the Hawaii Community Broadband Network, comprised of 5 networks serving communities and over 1000 residents on 3 islands.
John Kealoha's life work is centered in the education and advocacy for the reconciliation of justice for Indigenous Peoples, globally.